RCR-DOUBLE Cam Roller Double Unit Constant
PIPE HANGERS & SUPPORTS
(Variable Springs & Other Engineered Supports)
Distributed in Canada by Taylor Pipe Supports, the Rilco Cam Roller™ constant or "RCR" compensates for the vertical movement of a piping system at a performance level previously unattainable using a standard horizontal or vertical type constant spring support.
Rilco Cam Roller™ constants are available with a standard load capacity of 20 lbs (.09 kN) to 88000 lbs (391 kN) with standard travel ranges of 3"(75mm) through 18"(450mm).
Every RCR constant is tested for operational ability and proper settings in accordance with customer specifications and Rilco's quality control standards. The innovative design enables the RCR to exceed the MSS-SP-58 requirement of a 6% load deviation and commonly tests at a deviation of 3% or less (test results available upon request).
Materials:

Carbon Steel Casing
Notes:

Rilco is proud to announce that the RCR constant pipe support incorporates all of the necessary elements to create a near perfect constant:
1. Absolute load setting reliability
2. Minimal component friction
3. Reliable indicators of travel and load
4. Precise adjustment of the unit should deviations be required
Finishes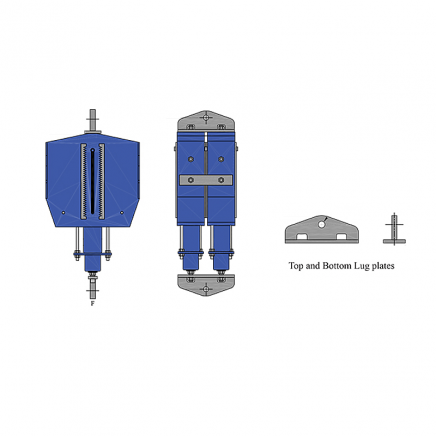 Finishes

Size


In.

Material/Finish
Standard Box Quantity
Quantity Required


(each)

Add to Quote
RCR 24500-18

1

Add

RCR 28500-12

1

Add

RCR 30000-18

1

Add

RCR 35000-3

1

Add

RCR 35000-6

1

Add

RCR 35000-12

1

Add

RCR 37000-18

1

Add

RCR 43000-3

1

Add

RCR 43000-6

1

Add

RCR 43000-12

1

Add